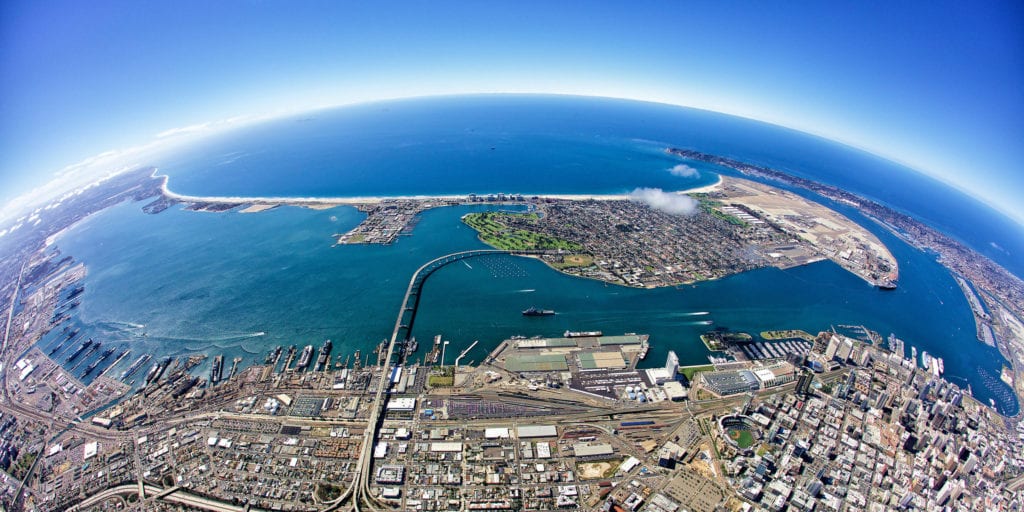 San Diego Bay: A Jewel of the Pacific Coast
San Diego Bay, located on the southern coast of California, is a stunning natural harbor that has played a pivotal role in the history, culture, and economy of the San Diego region. This blog post will explore the beauty, significance, and attractions of San Diego Bay, making it a must-visit destination for locals and tourists alike.
A Natural Wonder
San Diego Bay is a picturesque inlet of the Pacific Ocean, offering breathtaking views and an abundance of natural beauty. The bay is a product of its unique geography, nestled between the Point Loma Peninsula and the Silver Strand, and it covers approximately 22 square miles, making it one of the largest natural harbors on the U.S. West Coast. The calm waters, moderate climate, and scenic surroundings make it a paradise for both residents and visitors.
Historical Significance
San Diego Bay has a rich history that dates back centuries. It was first discovered by Spanish explorers in the 16th century, becoming a vital part of early California's maritime trade routes. The bay has witnessed numerous historical events, including the establishment of the Presidio of San Diego, the arrival of the first European settlers in California, and the construction of naval bases during World War II.
Iconic Landmarks
The bay is home to several iconic landmarks that add to its charm:
USS Midway Museum: Housed in the aircraft carrier USS Midway, this museum offers a fascinating look at naval aviation history and the life of sailors on board.
Coronado Island: Connected to downtown San Diego by the Coronado Bridge, this picturesque island is known for its stunning beaches, luxury resorts, and the historic Hotel del Coronado.
Seaport Village: A vibrant waterfront district featuring shops, restaurants, and entertainment, providing a relaxing atmosphere to enjoy the bay's views.
Water Activities
San Diego Bay is a water lover's paradise. Visitors can engage in a variety of activities, such as:
Sailing: The bay is a prime spot for sailing and hosts numerous regattas and events throughout the year.
Kayaking and paddleboarding: The calm waters make it perfect for these activities, allowing you to explore the bay's nooks and crannies. Check out West Coast Paddle Board Rentals for the best option for paddle board rentals in San Diego.
Whale watching: San Diego Bay is on the migration route for gray whales, making it a great place to spot these magnificent creatures.
Fishing: The bay is home to a variety of fish, providing ample opportunities for anglers.
Vibrant Culture
The communities surrounding San Diego Bay offer a rich cultural experience. The region is known for its diverse population, resulting in a fusion of various cultural influences. You can explore art galleries, theaters, and music venues, and enjoy local cuisine that reflects the area's diverse flavors.
Environmental Conservation
San Diego Bay is not only a beautiful destination but also a focus for environmental conservation efforts. The San Diego Bay National Wildlife Refuge protects vital habitats for native and migratory wildlife. The conservation efforts aim to preserve the bay's natural beauty and biodiversity.
Conclusion
San Diego Bay is a treasure trove of natural beauty, history, culture, and recreational opportunities. Whether you're interested in exploring maritime history, enjoying water sports, or simply taking in the stunning views, San Diego Bay has something for everyone. Plan your visit to this iconic destination and experience the best that Southern California has to offer.