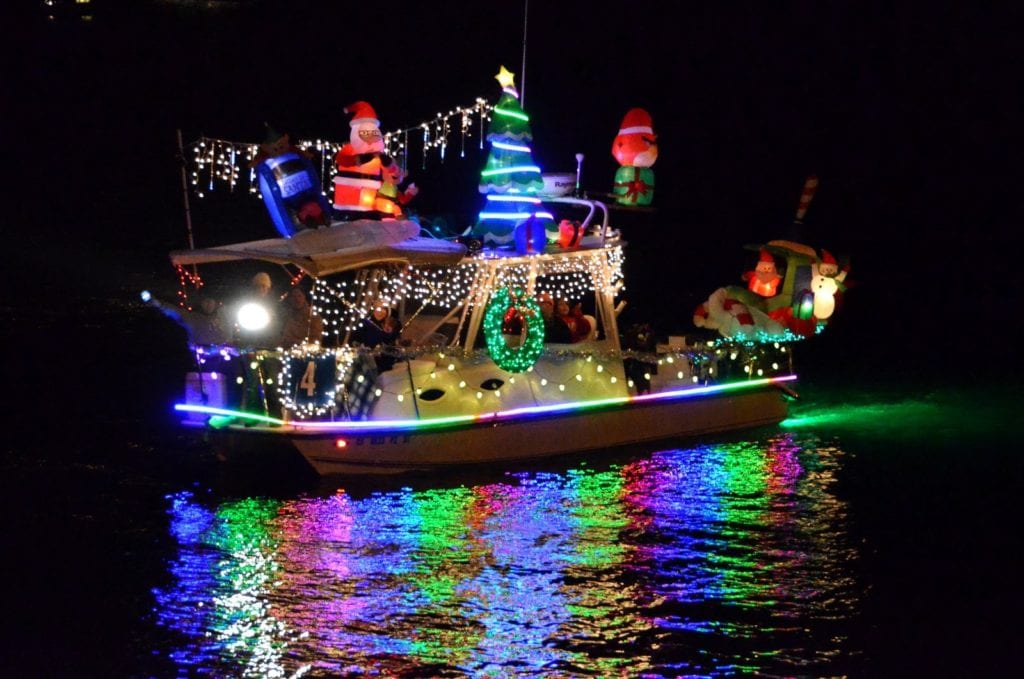 San Diego Bay Parade of Lights
The San Diego Bay Parade of Lights is an annual time-honored holiday tradition brought to San Diego by the boating community.The parade takes place on San Diego Bay with more than 80 boats lavishly decorated to a new theme each year. Held on two consecutive Sundays in December, the parade proceeds from Shelter Island past Harbor Island, the Embarcadero, Seaport Village, and the Ferry Landing in Coronado. Whether you're a participant or spectator, the Parade of Lights is a festive and delightful experience for all!
2015 Theme – Christmas Around the World!
Parade Dates and Times
The San Diego Bay Parade of Lights is held two consecutive Sundays:
Sunday, December 13, 2015
Sunday, December 20, 2015
Approximate Times at Locations Around the Bay
The parade takes approximately one hour to one and a half hours to pass any given point along the parade route. The approximate arrival time of the parade at various locations are:
Shelter Island (start of parade): 5:30 PM
Harbor Island: 6:00 PM
The Embarcadero: 6:30 PM
Seaport Village: 7:00 PM
Ferry Landing on Coronado: 7:30 PM
Best Viewing Locations
For those viewing the parade from the water, the best vantage point for viewing is where the parade turns west to Coronado, near the 10th Street Terminal. For those on land, try the north and south ends of the Embarcadero, as well as the pathway along Coronado, as these areas tend to be less crowded. Other excellent viewing points are the park behind Seaport Village, Harbor Island and Shelter Island. If you plan on viewing the parade from Harbor Island, get there early as available parking spaces fill up quickly.
For the very view and to participate in the celebration give us a call and reserve your Mai Tai Yacht Charters Yacht (858) 583-3447