SAN DIEGO BOAT CHARTERS PRICING
LOOKING FOR YOUR NEXT SAN DIEGO BAY ADVENTURE?
MAI TAI YACHT CHARTERS/RENTALS CAN CATER YOUR EXCURSION TO EXCEED YOUR EXPECTATIONS.
Mai Tai has multiple yachts to choose from depending on the number of people and the party you want to have. With Mai Tai Yacht Charters, it's all about providing you the best experience possible while enjoying one of the most beautiful Bays on Earth. Feel free to talk to us about customizing a cruise based on what you want. All yachts are private charters to include Captain and crew.
Mai Tai Charters offers yacht charters for Bay parties, corporate events, whale watching adventures, Catalina excursions, burial at sea and other custom charters.
Food & Beverage Service: Mai Tai can coordinate everything as an added service to make your boat party exactly what you want.
We recommend 4 hours if you want to swim
WEEKDAY SPECIAL :: MONDAY thru THURSDAY :: 20% DISCOUNT / BEER & WINE INCLUDED 🍺🍷
45′ Sea Ray only – One of the funnest boats on San Diego Bay 🛥
We have a lot of experience setting up your beverage services and making your cruise a great party.
OPEN BAR

$

50

Starting from

$50 per Person for 3 hours charter

$60 per Person for 4 hours charter.

Includes Bartender – Premium, unlimited cocktails, and mixers. Tito's Vodka, Capt. Morgan's, Jack Daniels, 1800 Tequila.

Beer & Wine on request.
BEER & WINE

$

25

per Person

Includes Bartender – Unlimited domestic and imported beer: Bud Light & Tecate. Selection of White & Rose Wines 🍷. If you have specific brands, please let us know, additional costs may apply.

Be ready to have the best time!
TRULY DRINKS

$

35

per Person

With this package, we provide the Bartenders, Ice, and Cups. If you have specific brands, please let us know, additional costs may apply.

Be ready to have the best time!
MAI TAI BAR

$

40

per Person

Includes Bartender – Unlimited Mai Tai Charters Famous Mai Tai's! What could be better? The Mai Tai is one of the most famous Tiki drinks in the world.

Be ready to have the best time!
BYOB

$

200-400

DEPENDING ON GROUP SIZE

$200 for 24 passengers or less

$400 25 passengers or more

Purchase any bar package and you can bring your own food at no extra charge.

We provide the Bartenders, Ice, and Cups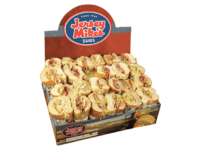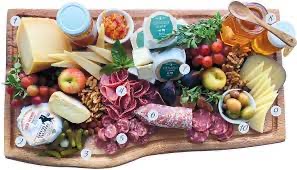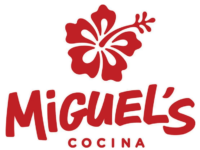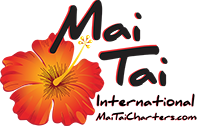 Think about it …..A private yacht and amazing party, 4 hours of fun for less than dinner & drinks downtown !!!
Book with us today and let's have some fun !!
Refunds – There is a 10% cancelation fee if prior to 30 days of charter. If the customer cancels less than 30 days – 30% will be retained. There will be no refund If canceled within 10 days since it will be hard to re-book that time. No show's also will not be refunded. More than 30 minutes late with no communication can be considered a no-show. Refunds are based on the full value of the charter price. All cancelations must be sent by email.
Gratuity – is greatly appreciated. The standard charter gratuity rate is between 15 – 20% of the total charter price.
Boating Considerations – For safety and keeping within maritime laws and to make sure we have the best experience:: Do not wear high heels. Better yet, take off your shoes when you board – A boat is always more fun without shoes!  /  No drugs are permitted – Not even for medical use / No vaping is allowed / smoking or any open flame is not permitted / If you plan to swim be sure to bring a towel / Do not bring additional guests without the approval of Mai Tai Charters.
If there is damage to the boat or equipment or excessive spills or trash additional charges may apply for repair(s) or cleaning and 20% of the charter price will be applied for labor and boat downtime.
Weather – San Diego has some of the most desirable weather on the planet. We are all about your experience; cold and wet on a boat is not a good experience. Should we have heavy rain we give you the option to reschedule or cancel with a 90% refund to cover credit card processing and admin costs.