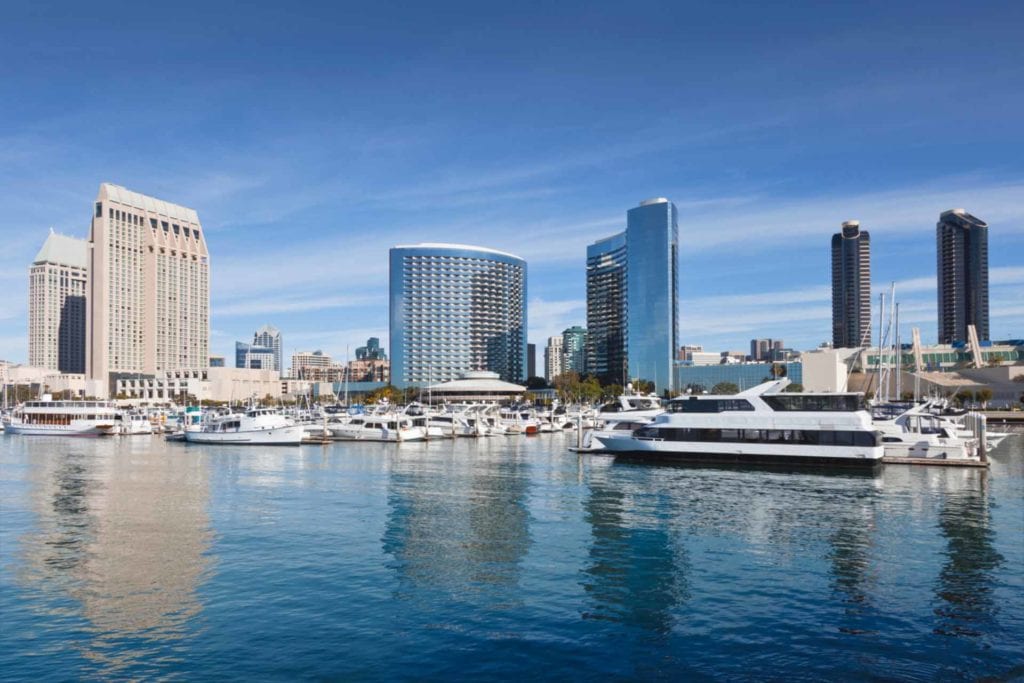 State of the Port Event January 7, 2016
The Port of San Diego invites members of the public to learn about the "State of the Port" at an evening event combined with its annual Swearing-In Ceremony for officers of the Board of Port Commissioners on January 7, 2016, at the USS Midway Museum.
The event will begin at 7 p.m. in the museum, which is located in a historic aircraft carrier docked in San Diego Bay at 910 North Harbor Dr. in San Diego. A limited amount of free public parking will be available in the adjacent lot on Navy Pier. Attendees are encouraged to take public transportation or carpool to the event.
This public event reflects the Port of San Diego's commitment to serving our community with transparency, accountability and inclusivity. Each January, the Board of Port Commissioners hosts a Swearing-in Ceremony in which the Chair, Vice Chair and Secretary positions rotate for the calendar year. Both the outgoing and incoming Chairmen deliver speeches reflecting the "State of the Port."
At this event, the public will learn about future, ongoing and completed projects and initiatives taking place within the Port of San Diego. Outgoing 2015 Chairman Dan Malcolm will be recognized and will provide a summary of the year in review and the current status of various initiatives. Following his speech, the incoming Board officers will be sworn in, followed by a speech from Chairman Merrifield looking ahead to 2016. The other incoming 2016 Board officers are Vice Chairman Robert "Dukie" Valderrama and Secretary Rafael Castellanos.
The USS Midway Museum is a Port attraction since 2004 and is visited by more than 1 million people each year. The museum offers visitors an unforgettable experience aboard one of America's longest-serving aircraft carriers. Visitors to the USS Midway Museum enter a floating city at sea and walk in the footsteps of 225,000 Midway sailors who served our country and upheld the American ideals of strength, freedom and peace.