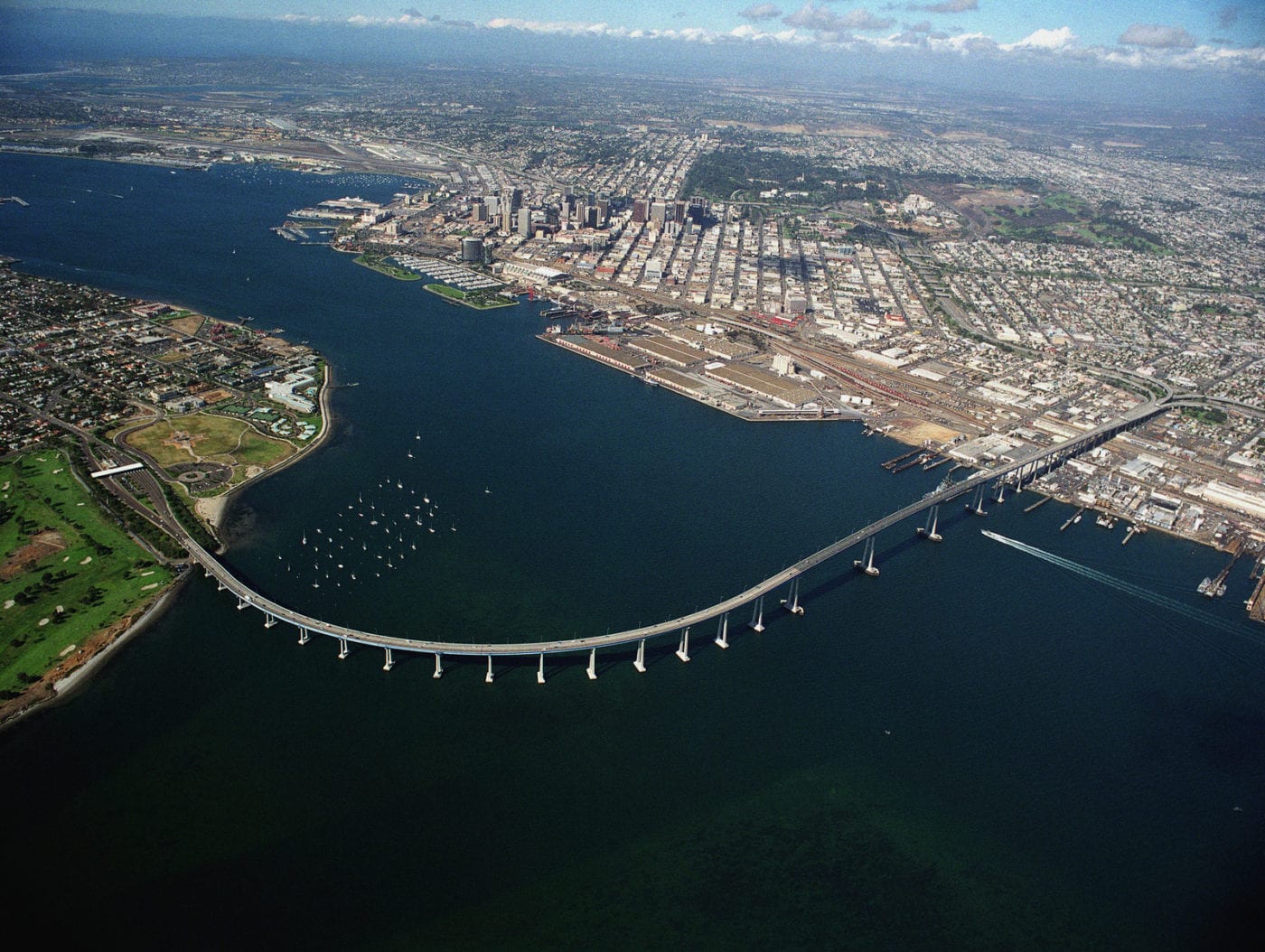 Sailing and Boating on San Diego Bay
With a mild climate and consistent winds, San Diego is the ultimate playground for boating of all types. From outrigger canoes to super yachts, cruise ships to submarines, recreational to racing, San Diego is the place to get out on the water. Adding boating to your vacation itinerary is easy with a variety of  charter services. Additionally, dinner cruises, sport fishing, scuba diving excursions, whale watching and other ocean-going outings. are available.
San Diego has three harbors – Oceanside, Mission Bay and The Big Bay (including Point Loma Peninsula, Coronado, the Downtown Waterfront and Chula Vista).  All of these offer marina facilities, boat rentals, private charters, boat tours, scheduled excursions and boating classes. Small boats and paddle boards can also be rented along the coast and at some of San Diego's inland lakes. Boat owners will find ample locations to launch, moor or repair their vessels, whether they are taking a spin around the bay, or making a stopover on an around-the-world cruise.
From downtown, you can also hop aboard the Coronado Ferry at Broadway Pier for a scenic ride across the bay to Coronado Ferry Landing.
For more adventurous boaters, San Diego offers great fishing. Long-range sportfishermen often head 100 miles or more offshore. Catalina Island is also a favorite destination for coastal sailing enthusiasts.
Cruise ships offer routes from San Diego to Mexico and beyond. Summer and Fall are the most predictable seasons to go to sea in San Diego. If you are manning your own vessel, make sure to check government agencies such as The National Weather Service or the San Diego Lifeguard Service for current information and forecasts to ensure your safety.
San Diego's affinity for boating has a long history. This can be dated back to early Pacific explorers like Juan Cabrillo who stepped into history as the first European to set foot in California in San Diego Bay in 1542. An excellent natural harbor and important stop on the California Mission circuit, San Diego's marine traffic grew rapidly during the colonial period and into the early 20th Century. Even before the Naval buildup during and following the Second World War, San Diego had already established itself in the boatbuilding, tuna fishing and shipping industries. Yachting and sailboat racing were a popular pastime – a continuing tradition that has spawned America's Cup races, boats and crews.