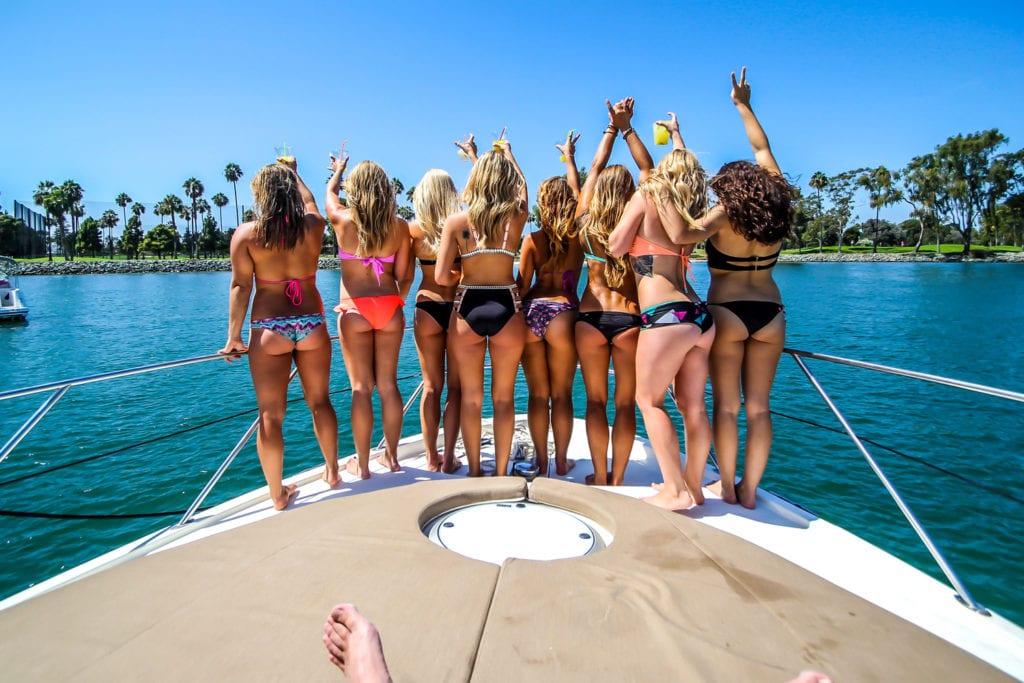 San Diego Bachelorette Boat Party
Girls just wanna have fun…on a yacht charter in San Diego for their Bachelorette Party on San Diego Bay Enjoy a sun-drenched day on the water on your own private yacht. Celebrate your impending monogamy in style with a private party with Mai Tai yacht Charters. Make this Bachelorette party memorable! Chartering a yacht in San Diego is a great choice for the ultimate in privacy – you get the entire yacht to yourselves. You can cruise, swim, relax, suntan and take in the wonderful sights of Downtown San Diego from your private yacht charter.
Her wedding is right round the corner so that means it's time to plan the bachelorette party everyone won't be able to stop talking about for years. Search our fleet and find a boat with a captain big enough for your crew! Whether you're sailing, cruising or yachting, a boat is the perfect place for the girls to perfect their tans before the big night out. It's the last sail before the veil time (so get the matching shirts ready) and plan an amazing bachelorette party with Mai Tai Yacht Charters.